"Clear Vision Beyond The Horizon Worldwide"
Business Relationships & Customers
Aviation, Manufacturing, Industrial & Fabrication
Kestrel Group embraces challenge by providing you with a full range of comprehensive aircraft certification, management and engineering services worldwide. Among these services are specialized contract consulting, certifications, program management, project management, fixed & rotary wing modifications, prototyping and discrete research & development on civil, military and governmental aircraft.
Manufacturing
Fabrication
Complex, Machine Parts, Precision Tools, Fixtures, Parts & Assemblies Government Programs
Develop New Work Processes Re-engineering and Rapid Prototyping
Plant Design & Layout R&D Research and Development Programs
IT Systems Requirement Analysis Engineering Issues & Problem Solving
Kestrel Group is focused on providing multi-level solutions to the aviation industry of which has expanded to incorporate consulting, design services and cooperative development of airport and maintenance facilities worldwide. Industrial piping and fabrication is critical to any project as is teamwork which is why we have developed a special relationship with U.S. Insustrial Piping.

U.S. Industrial Piping is a well established leader in the fabrication of commercial piping and the preferred service provider of Kestrel Group. USIP wants you to know that when producing carbon and stainless steel piping every effort is made to assure that your specifications are met and that the product and our services are of the highest possible quality. Our service providers are nationally accredited by ASME (American Society of Mechanical Engineers) to use the following codes


ASME "PP" External Boiler Piping
ASME "S" Internal Boiler Piping
ASME "U" Pressure Vessels
ASME "R" Repair of Pressure Vessels
Government Programs, GFR, Quality Audits, Special Programs
FAA DER (Designated Engineering Representatives) Data Approvals
FAA DAR (Designated Airworthiness Representatives) Flight Standards
Aircraft Import & Export Services Worldwide
FAA STC (Supplemental Type Certificate Development)
Aircraft Certifications, Engineering , Modifications & Data Development
UST Technologies
DUNS 14-636-9488
CAGE 36CN3
KESTREL GROUP 15 COACHWHIP COURT SIMPSONVILLE, SOUTH CAROLINA - 29680 USA TEL: 864-918-2416 FAX: 864-228-1908
---
FAA PMA (Parts Manufacturing Approval Development)
Kestrel Group provides aircraft certification and design engineering capabilities incorporating quality assurance, regulatory compliance, prototype design, fabrication and integration of avionics, cabin furnishings, airframe structures, safety and egress. Advancements in technology facilitate and enhance our ability to articulate these specialized services to the aviation and manufacturing industries worldwide.

Our highly skilled engineers lead the way with powerful 3D computer aided design (CAD) technology and an innovative approach towards applied design to provide customized solutions to complex projects associated with aircraft completions, aircraft modifications, equipment installations and repairs.
Aircraft Pre-Purchase Condition Evaluations
R&D Research and Development Programs
FAA DAR (Designated Airworthiness Representatives) Manufacturing
Professional program management is the key to success and starts well before the work begins. Our consultants are respected professionals and successful leaders in the aviation and manufacturing industries. Their practical experience and training is only complimented by their ability to attain positive results which enables them to represent you in a manner consistent with the trust, integrity, service and quality you deserve.

It is said that a laborer works with their hands, a technician with their mind, but a true professional works with their hands, their mind and their heart.
Kestrel Group Program Management
Aircraft Completion Program Management/Consulting
FAA Certificatied Airframe & Powerplant Maintenance
Logistical Support, Specialized Parts & Materials
STE (Special Tools & Equipment) GSE Ground Support Equipment
IFE (In Flight Entertainment Systems/Customized Solutions)
Interior Products, Leather, Carpet, Wood & Plating
Marketing
Kestrel Group & Centigrade announce teaming agreement at Singapore Airshow 2008. This move represents an important milestone in the development of comprehensive aviation support services and marks a new era of global cooperation by expanding operational coverage to Asia and the Middle-East.

Kestrel Group & Centigrade are now positioned as serious contenders in the Asian aviation market and will continue to lead the way with clear vision beyond the horizon. This expanded operational capibility has already been rewarded with new business development opportunities and teaming possibilities with both Aerospec and The Shelter Company of Singapore.
Asian-News! Kestrel Group Welcomed To Singapore Airshow 2008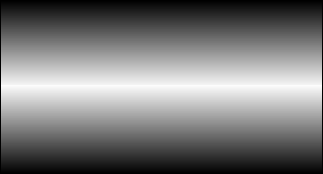 To improve the Nation's aviation safety record by conveying safety principles and practices through training, outreach, and education. At the same time, FAASTeam Managers and Program Managers will establish meaningful aviation industry alliances and encourage continual growth of a positive safety culture within the aviation community.
FAA SAFETY TEAM (FAAST)
U.S. Industrial Piping
DUNS:
CAGE:
Contact
Tel: 864.243.5100
Kestrel Group

Aerospace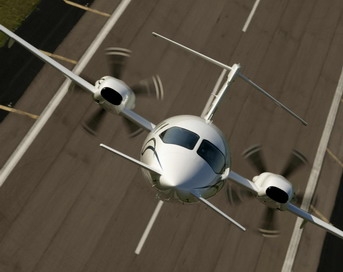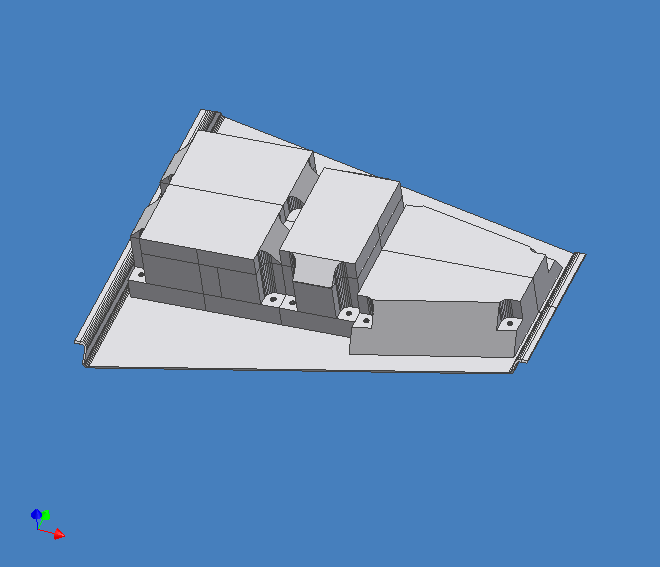 Engineering
Kestrel Group
DUNS: 80-718-2204
CAGE CODE:4VNY4

Our management, certification & engineering team is structured around a core group of highly qualified professionals who are among the best in the industry. Now is the time to let our experience and specialized skills work for you.
© 2007-2008 ALL RIGHTS RESERVED
---

Kestrel Group is proud to provide aviation consulting, certification and engineering services in support of the unique needs of corporate, fractional, head-of-state, military and general-aviation owners, operators and manufacturers worldwide.
Aircraft Parts
Kestrel Group has teamed with LWS to be your one stop aircraft parts supplier for OEM parts to support Beech, Cessna and Piper aircraft. LWS provides aircraft tools, GSE, propellers, software, charts, instruments, aircraft engines, aviation headsets, landing gear components, brakes, tires and composite materials. We also carry a full line of aviation grade hardware, covering supplies and materials, electrical components, supplies. Our avionics product line includes Garmin and Honeywell with more coming soon.
LWS Parts & Services
DUNS 18-498-0469
CAGE 360B7
Contact
Tel: 864.962.8813
Airframe Parts: Door Seals, Corrosion Treatment, Aileron/ Flap, Seals ,Wires, O-Rings, Seats Belts
Electrical Parts: Batteries, Battery Chargers, Cables, Circuit Breakers, Ignition Switches, Fuses, Landing Lights, Lighting
Landing Gear Parts: Brake Accessories, Brakes, Brake Master Cylinders, Wheels, Tires, Tubes, Brake Kits.
Engine Parts: Ignitors, Oil Filters, Seals, Spark Plugs, Starters, Magnetos, Alernators, Bushings, Fuel Pumps, Regulators, Air filters
Hardware Parts: AN Fittings, Screws, Rivets, Cherry Rivets, Hilocks, Bolts,Washers, MS Fittings, Screws, Cotter Pins, Tools.
Kestrel Group expands capabilites with UST Technologies to provide high quality precision machine parts and services now extending to aviation, industrial, research, development and governmental programs worldwide. UST is an engineering-led designer and manufacturer of automated manufacturing processing systems, parts and assemblies, customized to client requirements and specifications.

Our expertise focuses on most all formats of the materials-intensive manufacturing, fabrication and assembly industry. Our ability to provide cost effective and innovative solutions to technology challenges is enhanced by our industry experience.
Centigrade
DUNS:
CAGE:
USA-News! Kestrel Group Teams With LWS Parts
Contact
Tel: 336.993.9505
Contact
Tel: 864.918.2416
Clear Vision Beyond The Horizon
Kestrel





Group

Entertainment
Rosen Aviation
DUNS:12-236-7738 CAGE 3E5B9
USA-News! Kestrel Group Teams With Rosen Aviation
Clear vision beyond the horizon begins with Kestrel Group and now includes Rosen Aviation who will announce an expanded relationship in providing In-Flight Entertainment Systems. Rosen Aviation has named Kestrel Group as their Asian dealer and regional representavie This relationship represents an important move for both Kestrel Group and Rosen Aviation by expanding operational coverage to Asia and the Middle-East. Formal press release and announcement coming soon!

Contact
Tel: 864.918.2416
OJT Pograms
DOT CODE: 621.261.520
Kestrel Group goes "Beyond the Horizon" again by developing what may be the only U.S. Department of Labor (USDOL) Registered Aviation Maintenance Technology Transport (AMT-T) OJT program in the USA.

Beyond the classroom, experienced trainers in the workplace under actual conditions typically provide much of the later occupational on the job training (OJT) we get today. This training environment provides a realistic means to gain practical experience and to demonstrate individual skills through actual application. The formal documentation or recording of this on the job training (OJT) may be one of the most important individual responsibilities of the aspiring industry professional and until now possibly one of the most neglected.
The Kestrel Group AMT-T OJT Program provides a work as you go means of recording follow-on training and demonstrated industry experience all the while being adaptable and scalable to your unique work environment. The Kestrel Group AMT-T OJT program is now being offered to qualified applicants worldwide in both civil and military aviation occupations.
AMT-T OJT
The Kestrel Group Aviation Maintenance Technician Transport (AMT-T) On the job training (OJT) program was developed in cooperation with the U.S. Department of Labor Office of Apprenticeship and registered as part of the National Apprenticeship Program in accordance with the basic Standards of Apprenticeship established by the U.S. Secretary of Labor.
ONET CODE: 49-9099-99
ORGANIZATION ID: SP61503
RAPIDS CODE: 0605
News-Press Release

Thermal Insulation

Flight Environments
DUNS:124748703 CAGE: 1N1U4
USA-News! Kestrel Group Teams With Flight Environments
Flight Environments has named Kestrel Group as their governmental/military program distributor. This move also expands regional coverage to include commercial programs in Asia, Pacific Rim and the Middle-East. Flight Environments systems fit all types of aircraft, from antique machines to the large and most modern of private jets. Each interior system is custom designed to meet the plane's individual configuration. Using sophisticated proprietary materials and applications, the interior of the plane is "treated with a selection of over 80 different combinations" with up to 68 different material combinations to reduce both sound and heat levels. Flight Environments is the only company in the world with the ability and expertise to "fully and effectively" treat an airplanes cabin.
Contact
Tel: 864.918.2416
Hot News Flash! 2011
Aircraft Finishes
HSH Aircraft Finishes
DUNS:
CAGE:
USA-News! Kestrel Group Teams With HSH Aircraft Finishes
Kestrel Group and HSH Aircraft Finishes have expanded international operations and certification services by providing interior surface coating solutions for FAA part 23, 25, 27 & 29 aircraft. HSH, your cost saving partner for more than 20 years, has specialized in the research, development, manufacturing and sales of water borne coatings for application in aircraft interiors. HSH products meet or exceed compliance with FAA FAR25.853 regulations and are especially well suited for Boeing and Airbus applications.

Contact
Tel: 864.918.2416